Order for Pickup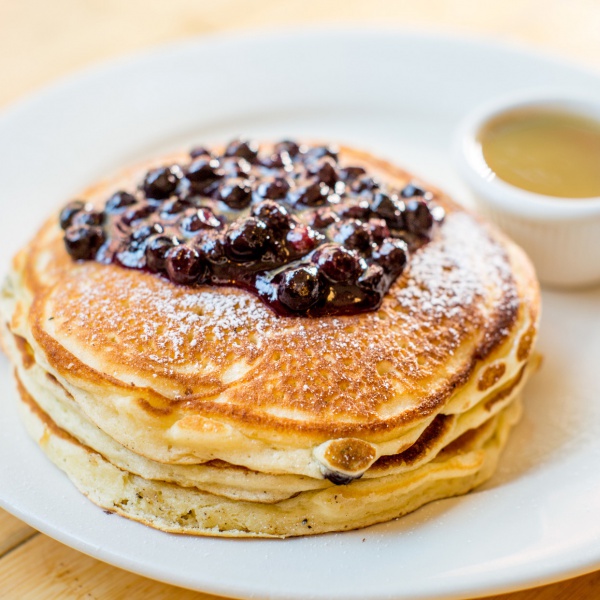 Pancakes with Warm Maple Butter
—$16.00
Choose wild maine blueberry, banana walnut, or chocolate chunk.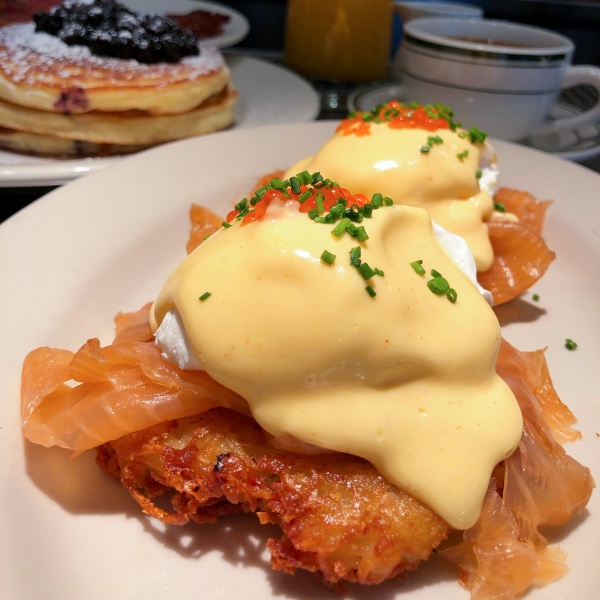 Latke Eggs Benedict
—$19.00
poached cage free eggs, house smoked salmon, classic hollandaise, served over crispy potato pancakes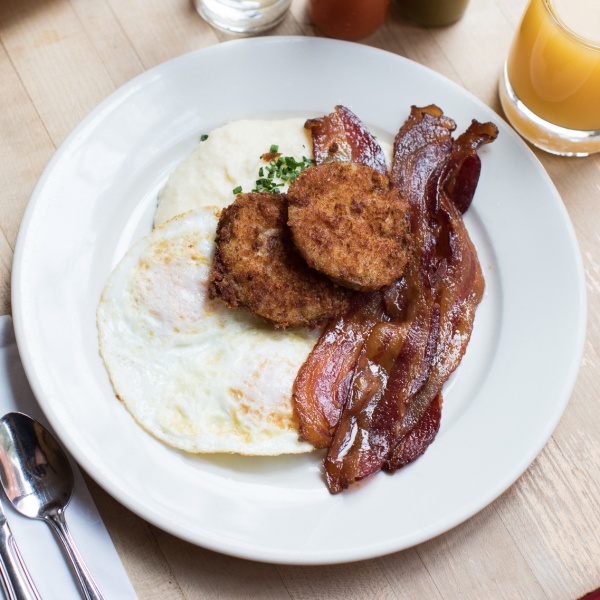 Southern Breakfast
—$16.00
two eggs any style, sugar-cured bacon, cheese grits, fried green tomatoes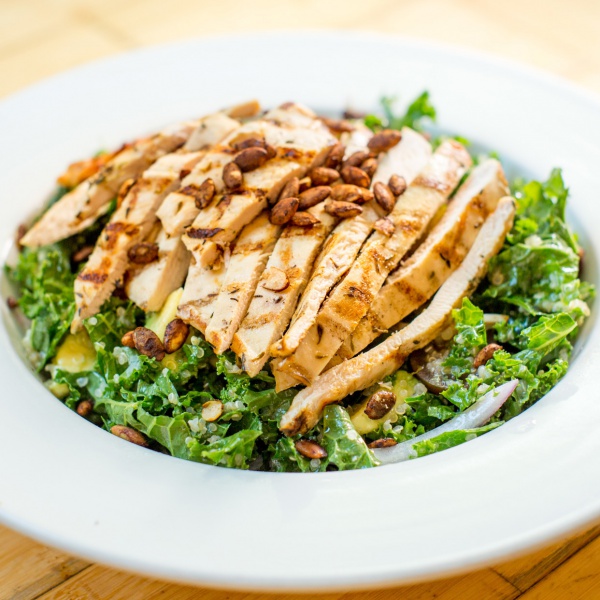 Kale Salad
—$13.00
Avocado chunks, quinoa, cherry tomatoes, red onion, and spiced green pumpkin seeds with lemon vinaigrette. Option to add cage-free grilled chicken.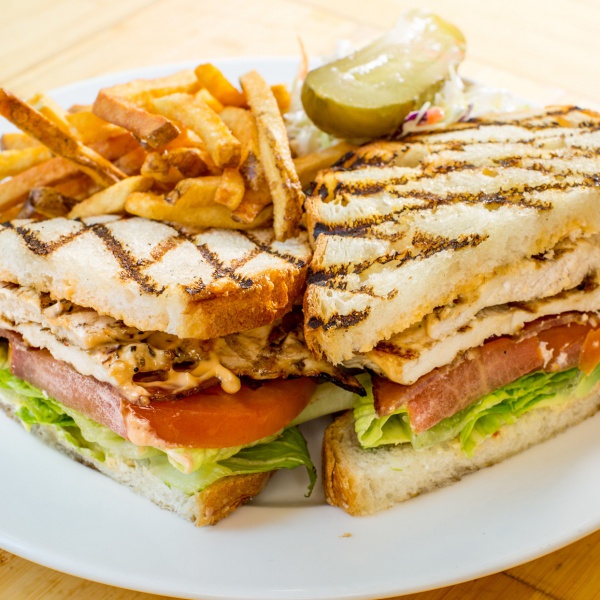 Grilled Chicken Sandwich
—$16.00
Avocado, bacon, chipotle mayo, romaine, and beefsteak tomato on grilled sourdough. Served with fries and slaw.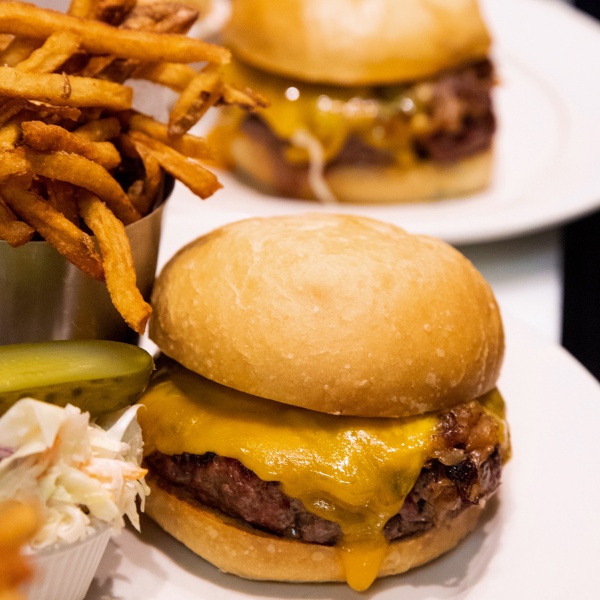 Clinton St. Cheeseburger
—$15.00
Made with Swiss or cheddar and caramelized sweet onions on a toasted Clinton St. kaiser bun. Served with fries, house slaw, and LES pickle.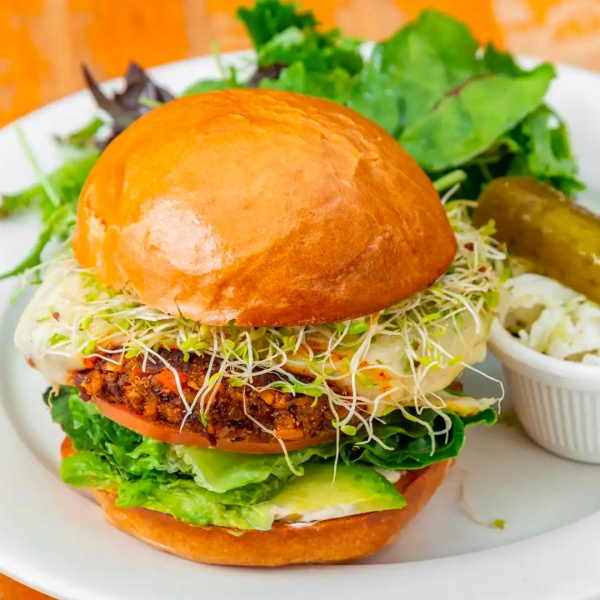 Veggie Burger
—$14.00
made in house, served with avocado, muenster, chipotle mayo, beefsteak tomato, romaine, sprouts served with greens and slaw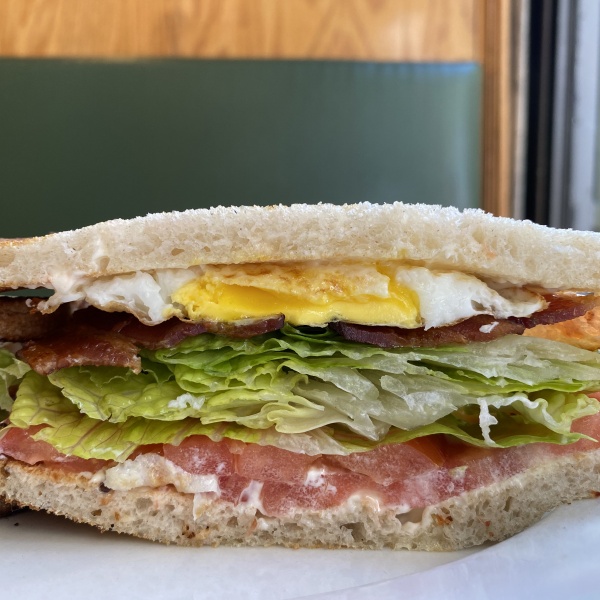 B.E.L.T.
—$11.00
double smoked bacon, free range egg, lettuce, tomato, mayo, on sourdough toast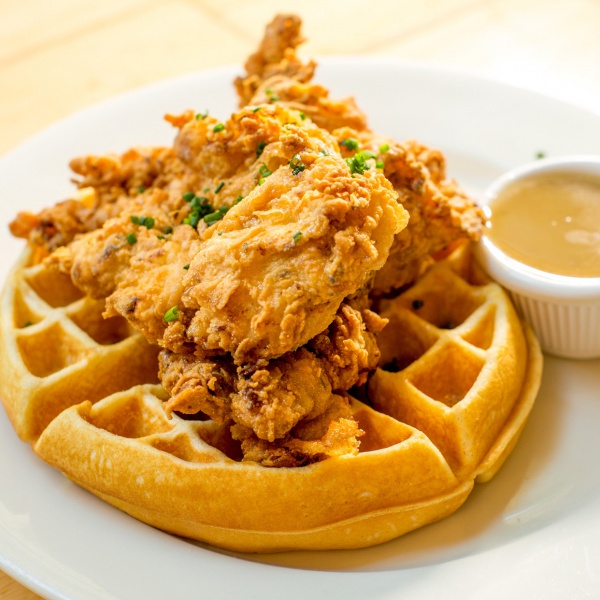 Fried Chicken and Waffle
—$18.00
Cage-free chicken breast with honey-tabasco sauce, a crispy Belgian vanilla buttermilk waffle, and our signature warm maple butter.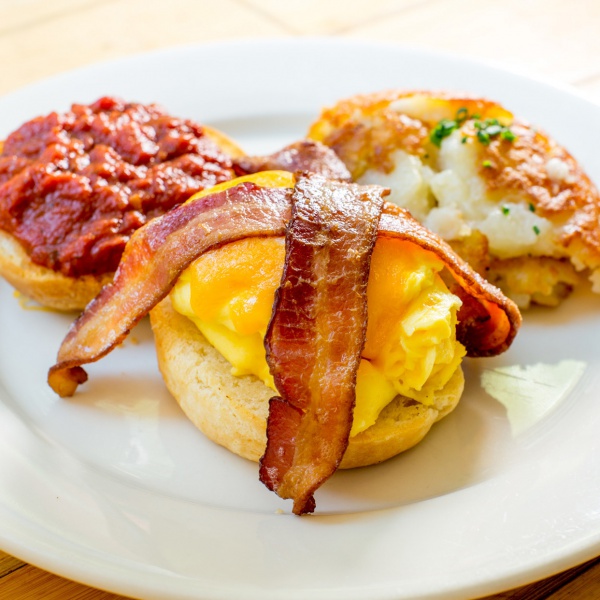 Buttermilk Biscuit Sandwich
—$12.00
Scrambled eggs, melted cheddar, and house-made tomato jam with hash browns. Choose add bacon or sausage if desired.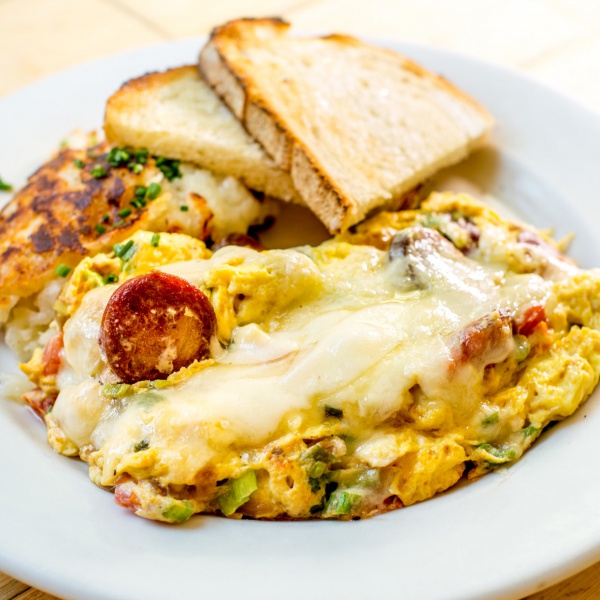 Spanish Scramble
—$16.00
Three eggs, chorizo, tomatoes, caramelized onions, scallions, and melted Monterey Jack with hash browns and sourdough toast.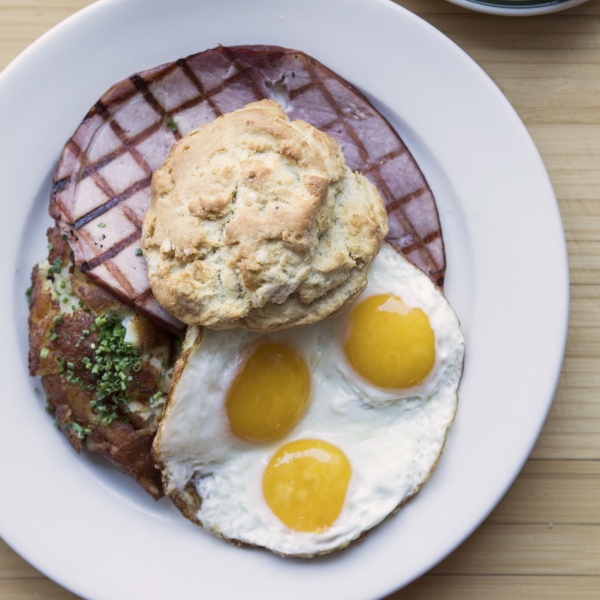 Country Breakfast
—$16.00
Three eggs, maple cured ham, hash browns, and buttermilk biscuit (eggs choose scrambled or fried).
Brioche French Toast
—$15.00
Caramelized bananas, roasted pecans, and warm maple butter.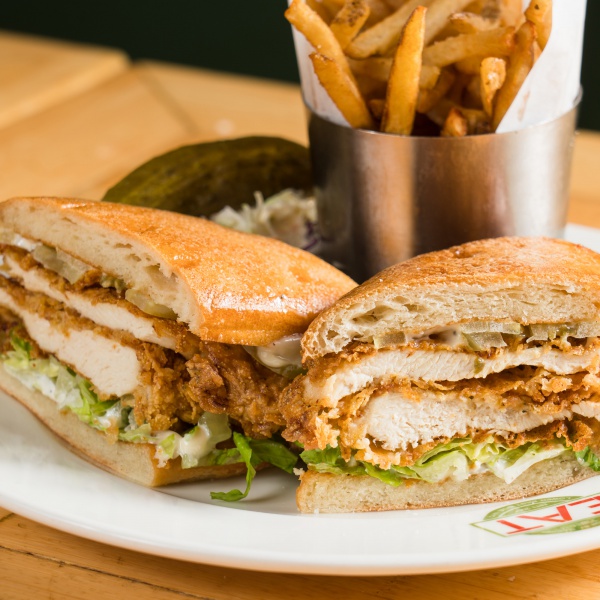 Fried Chicken Sandwich
—$16.00
Lemon-pepper mayo, shredded romaine, and pickled green tomatoes on a Clinton St. Kaiser. Served with fries, slaw, and LES pickle.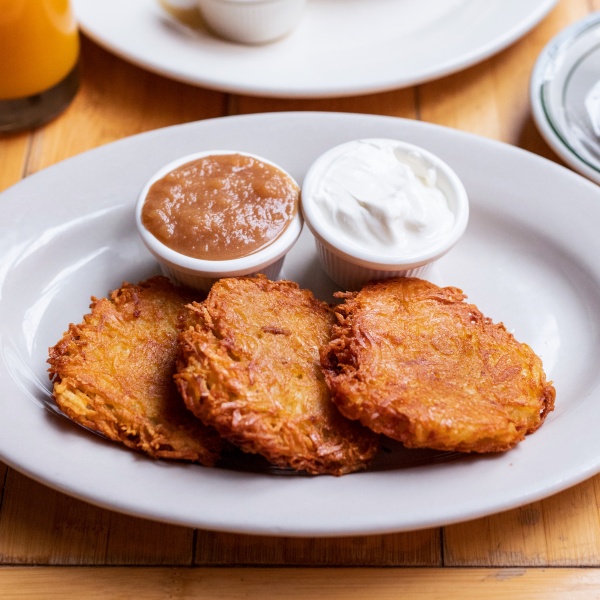 Crispy Potato Pancakes
—$14.00
with caramelized applesauce and sour cream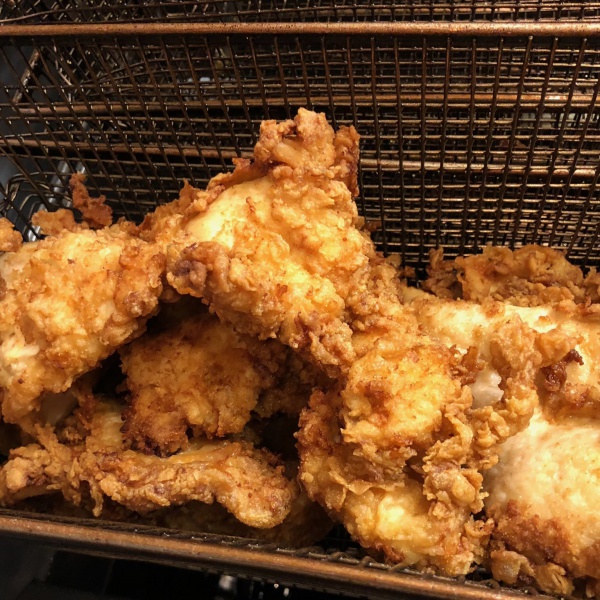 Fried Chicken Breast (cage free)
—$8.00
Our award-winning buttermilk fried chicken breast.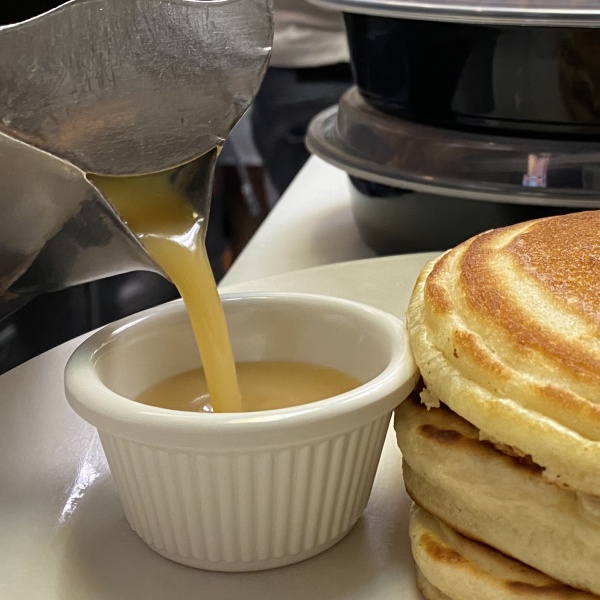 Side: Maple Butter
—$2.50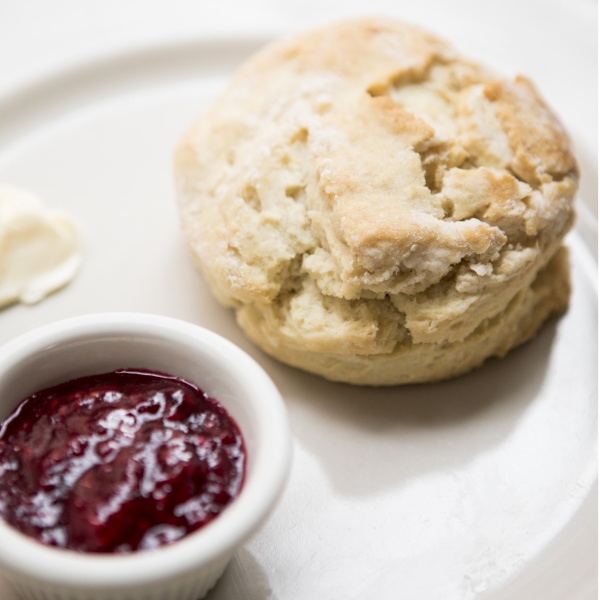 Side: Biscuit with Butter and Raspberry Jam
—$4.00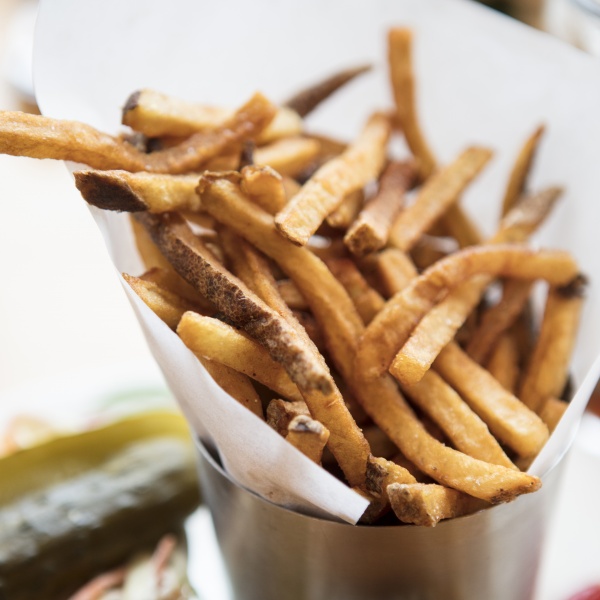 Side: Hand Cut Fries
—$5.00
Side: Sugar Cured Bacon
—$7.00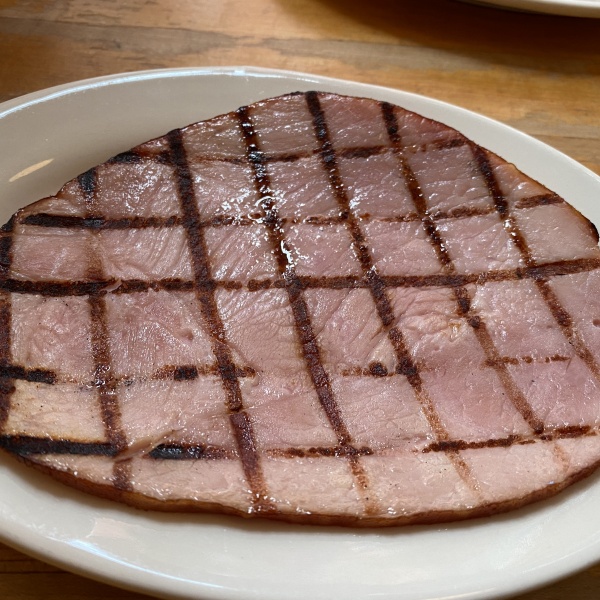 Side: Maple Cured Ham
—$6.00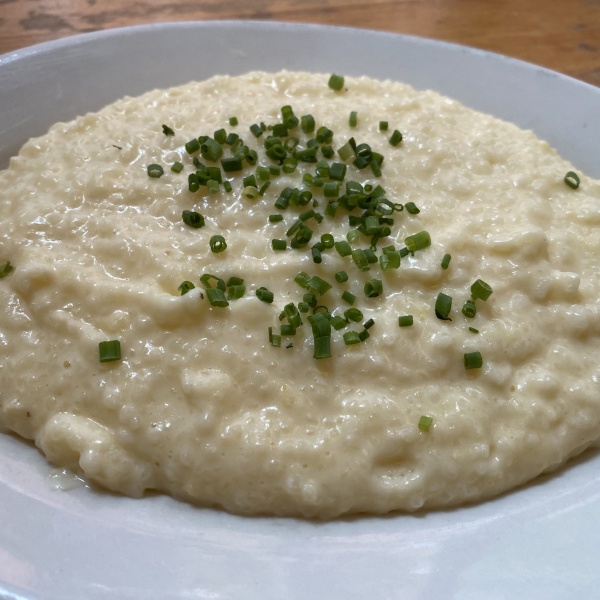 Side: Cheese Grits
—$5.00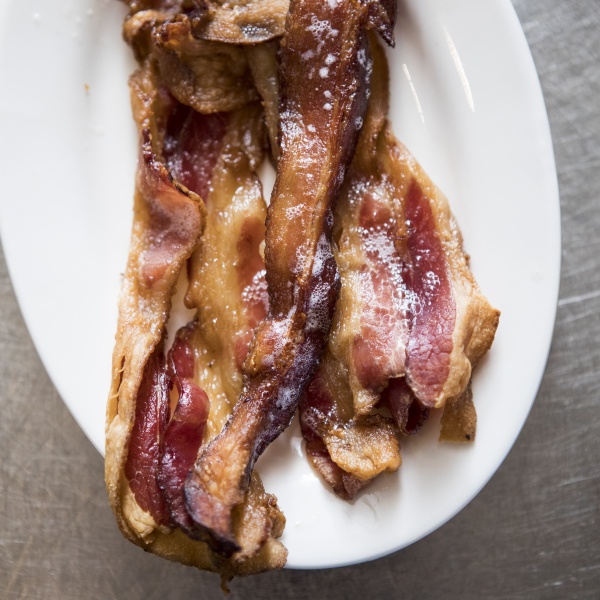 Side: Double Smoked Bacon
—$6.00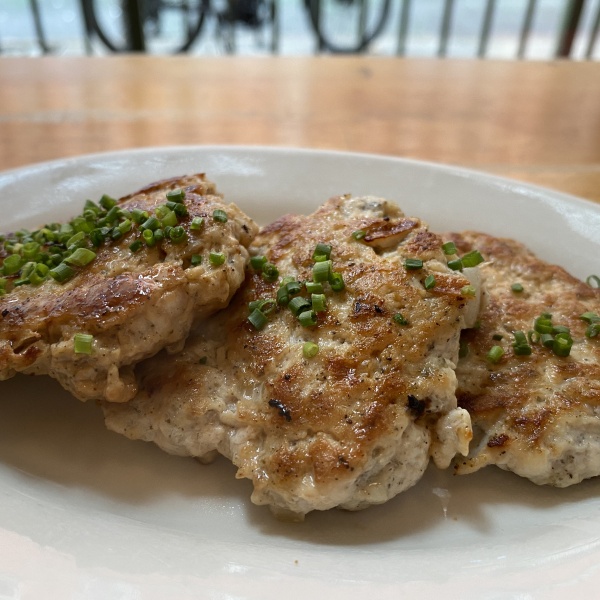 Side: Chicken Apple Sausage
—$6.00
Side: Dressed Local Greens
—$7.00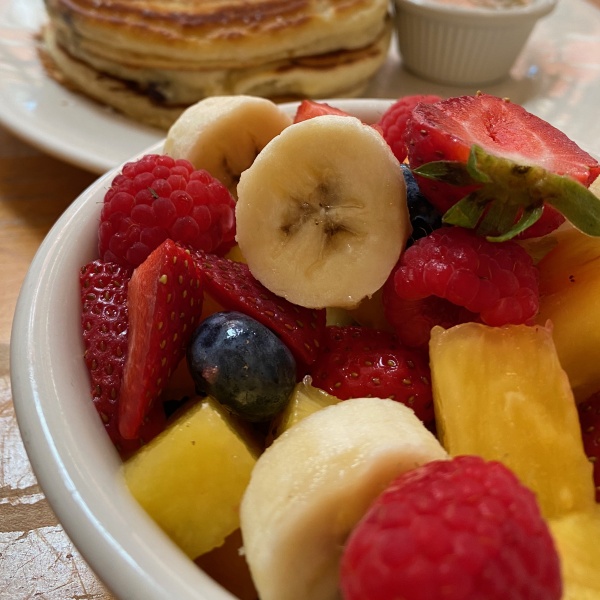 Side: Fried Chicken Breast (cage free)
—$8.00
Side: Scrambled Eggs (Regular)
—$6.00
Side: Sliced Avocado
—$5.00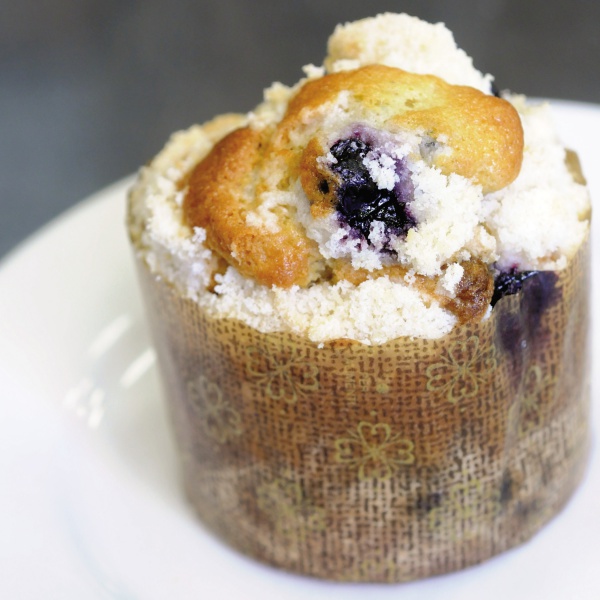 Blueberry Crumb Muffin
—$3.50
Blueberry Crumb Muffin with streusel topping baked fresh daily.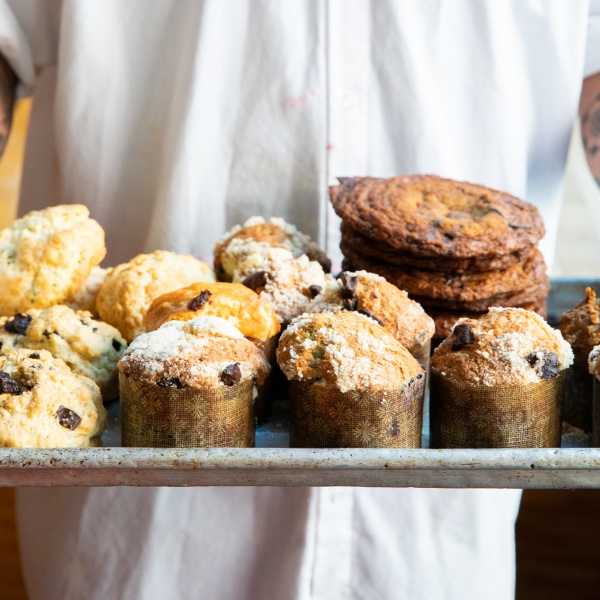 Banana Chocolate Chunk Muffin
—$3.50
Crumb Muffin made fresh daily with bananas and chocolate chunks. A cult favorite.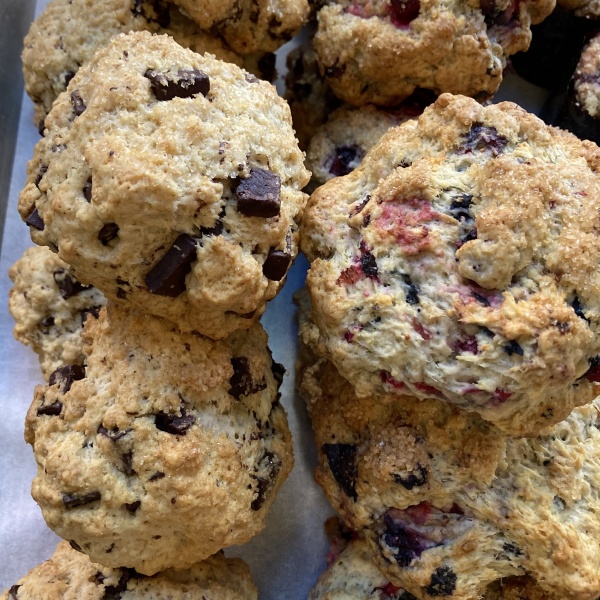 Scone
—$3.50
Flaky, fluffy, and slightly sweet, this scone is a cult favorite for 20 years!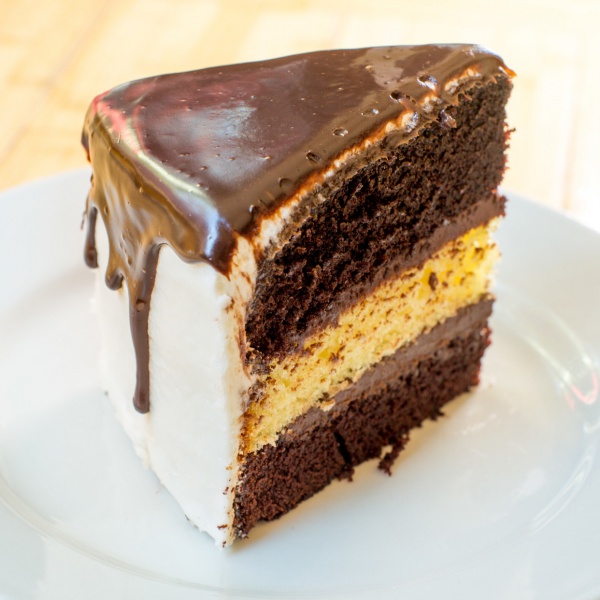 Black and White Layer Cake
—$8.00
Deep dark chocolate ganache filling, vanilla frosting, and dark chocolate glaze.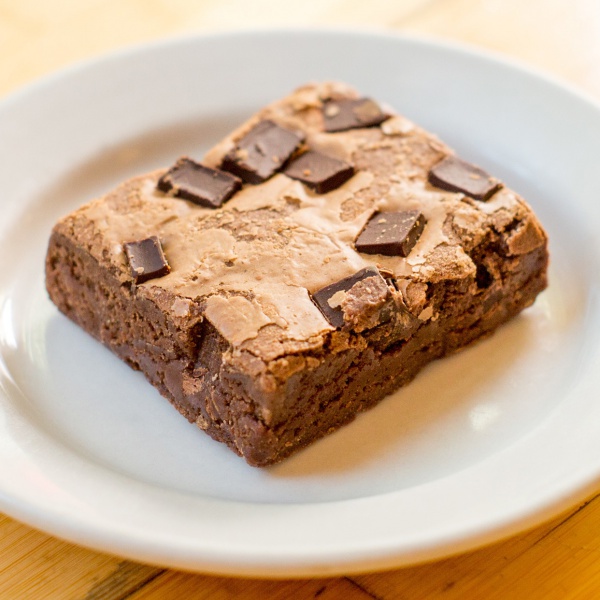 Brownies and Blondies
—$3.50
Your choice of brownie or blondie.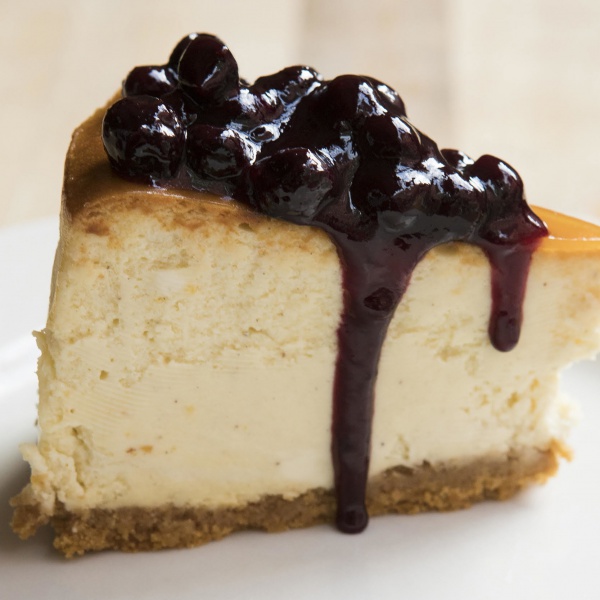 Blueberry Cheesecake
—$8.00
Classic New York style and graham cracker crust with Clinton St. blueberry sauce.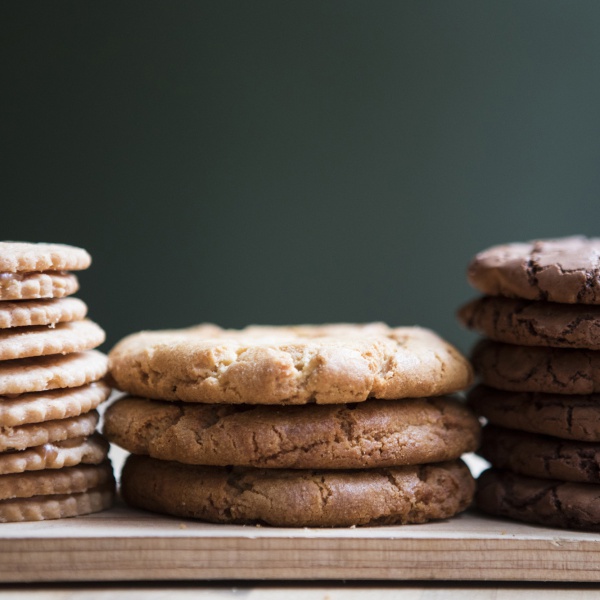 Single Cookies
—$3.00
Your choice of individual cookies.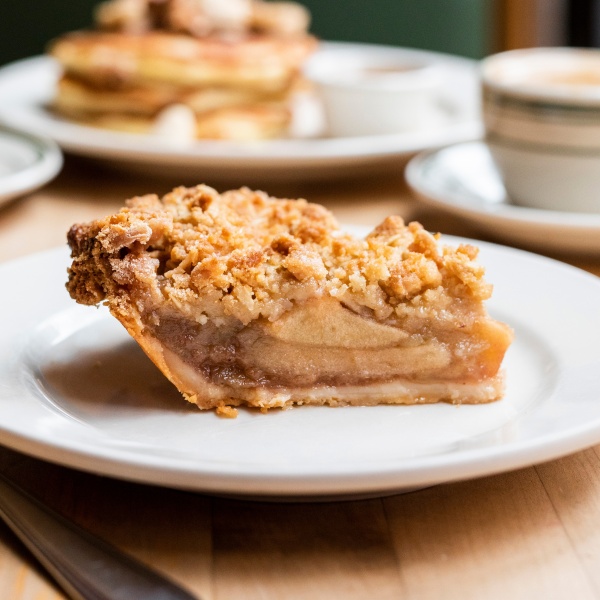 Apple Crumb Pie
—$7.00
Home-style flaky butter crust, with our brown butter oat-streusel topping, made in-house daily.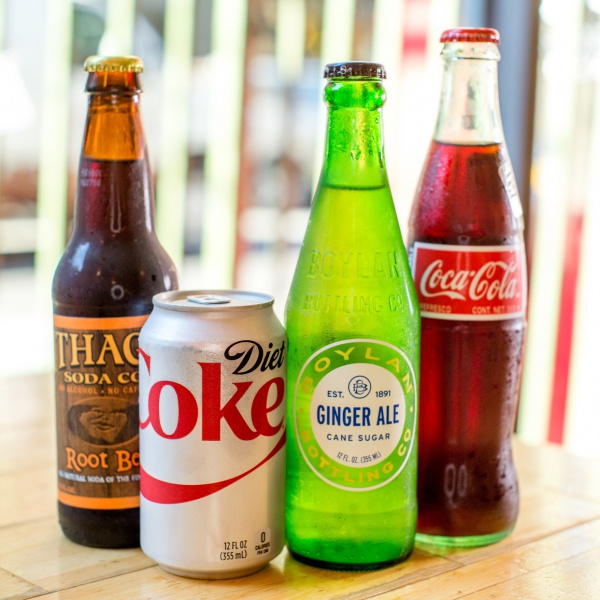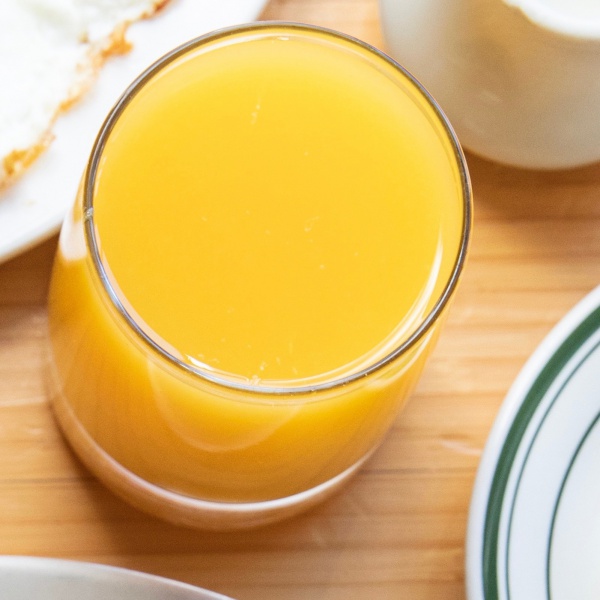 Fresh Squeezed OJ
—$5.00
Premium Fresh Squeezed OJ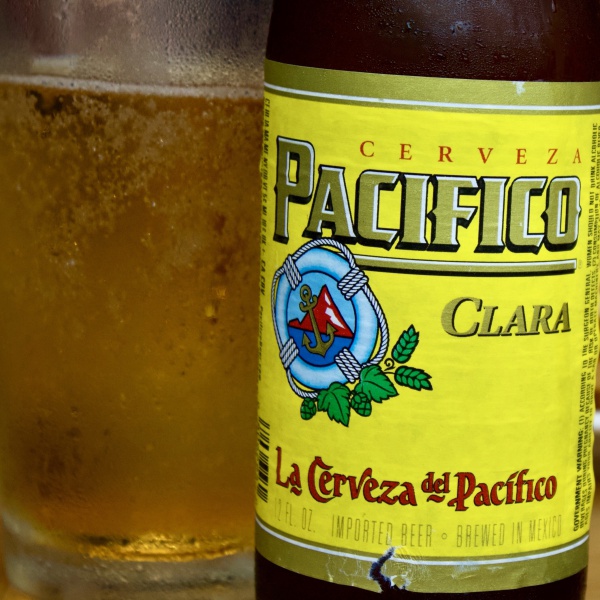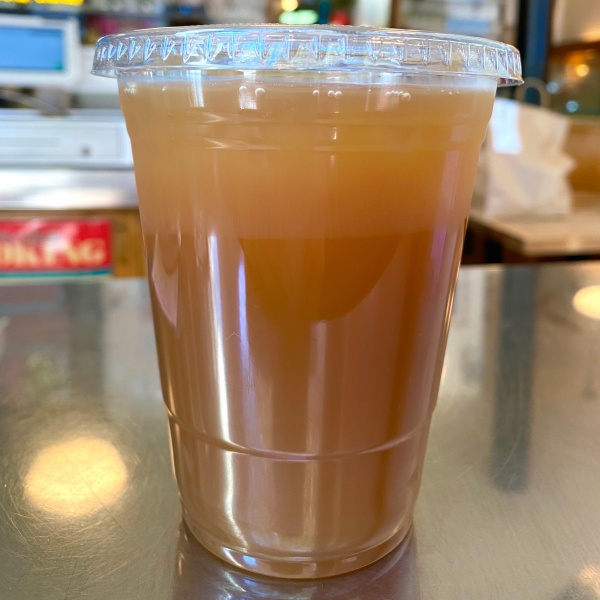 Fresh Local Apple Cider
—$5.00